After a Century, the Texas Hemp Industry is Reborn!
The prohibition of Cannabis and Hemp in Texas began over a century ago and has continued until now causing would-be hemp farmers to rely on heavily regulated crops such as cotton and corn. Therefore it quite exciting to see that the tides for Cannabis and Hemp in Texas have slowly begun to turn. The unanimous passing of House Bill 1325 has effectively re-legalized Industrial Hemp and will once again allow Texas farmers to choose this crop. The passage of the bill was celebrated across the state by farmers, activists and Texans with a vested interest in the Hemp & CBD industries. It was a powerful and compelling scene as Cannabis activists, environmental activists, medical Cannabis patients and farmers came together with one voice this 86th legislative session. They demanded that Texas join the growing number of states across the country that have chosen to once again allow Hemp cultivation. With the signing of HB1325 by Governor Greg Abbott on June 10, the Hemp industry in Texas has been re-born!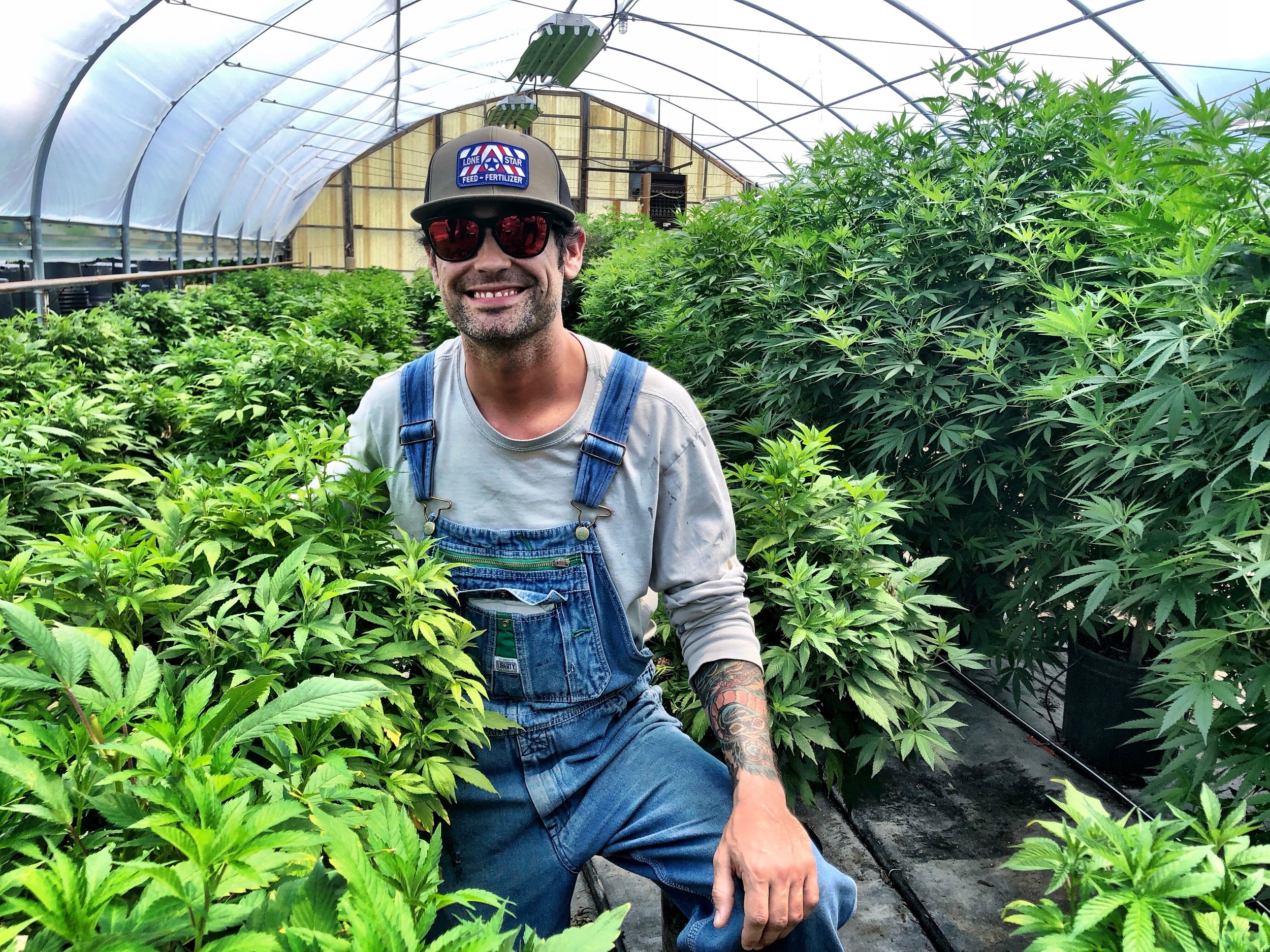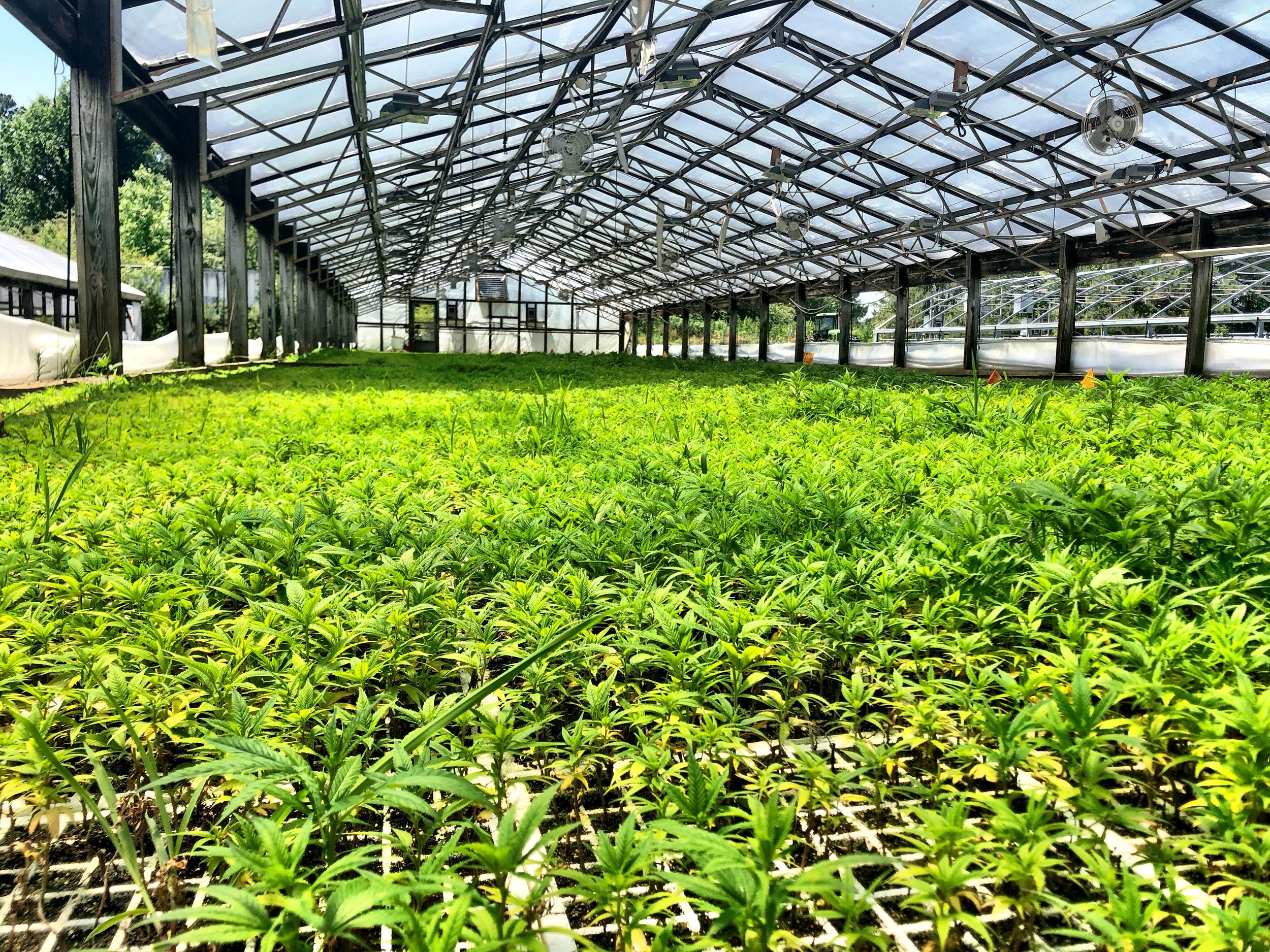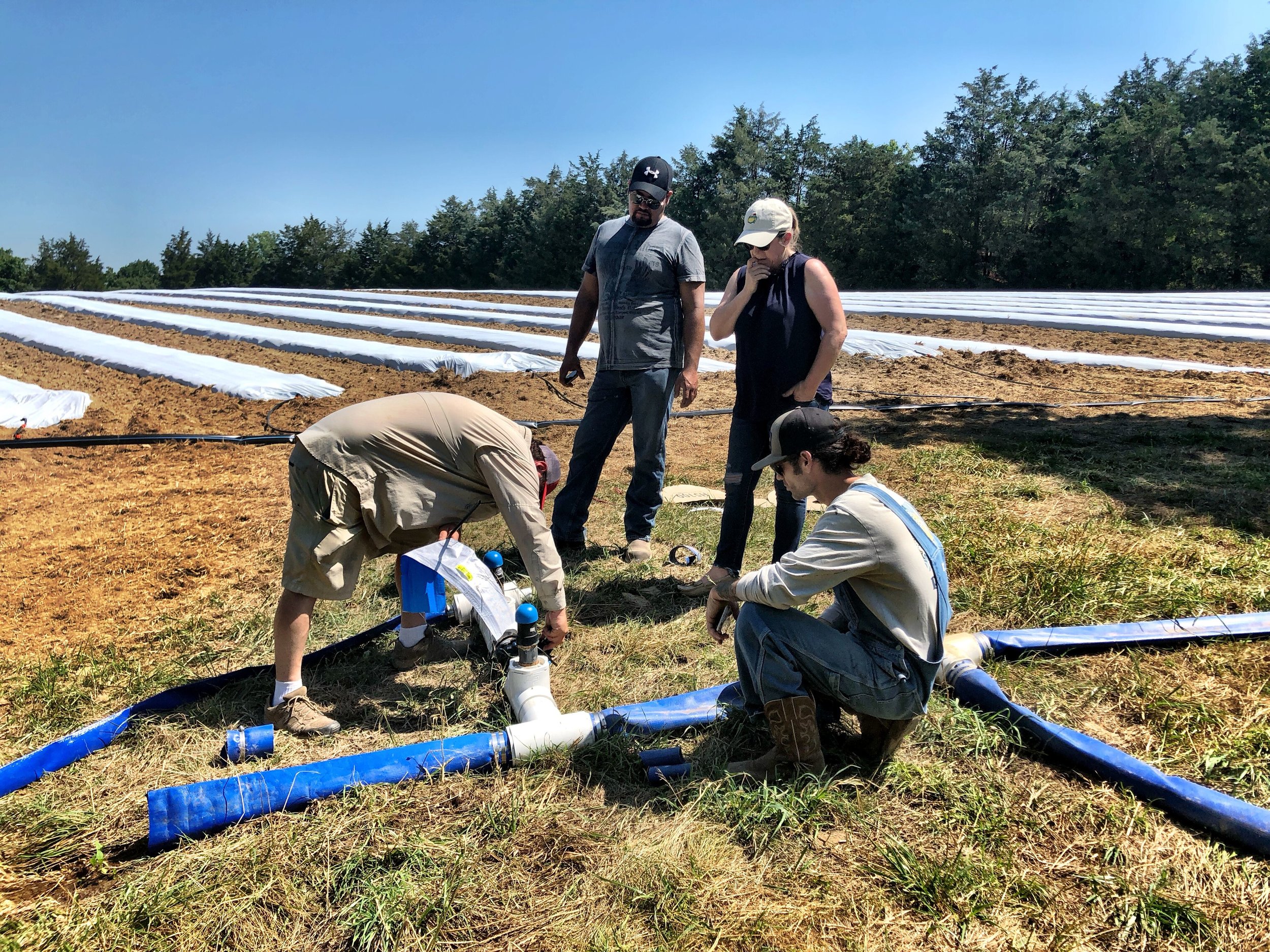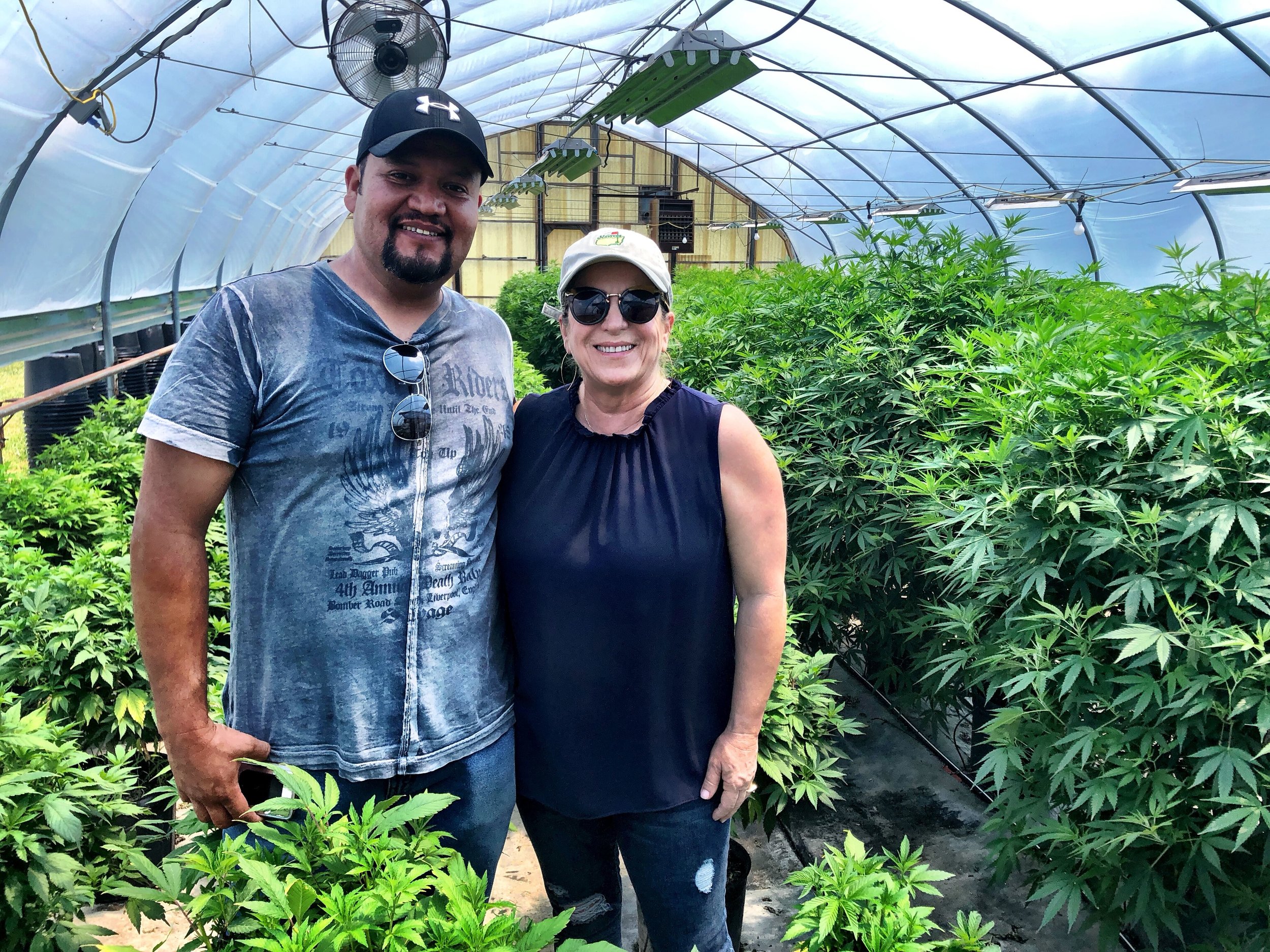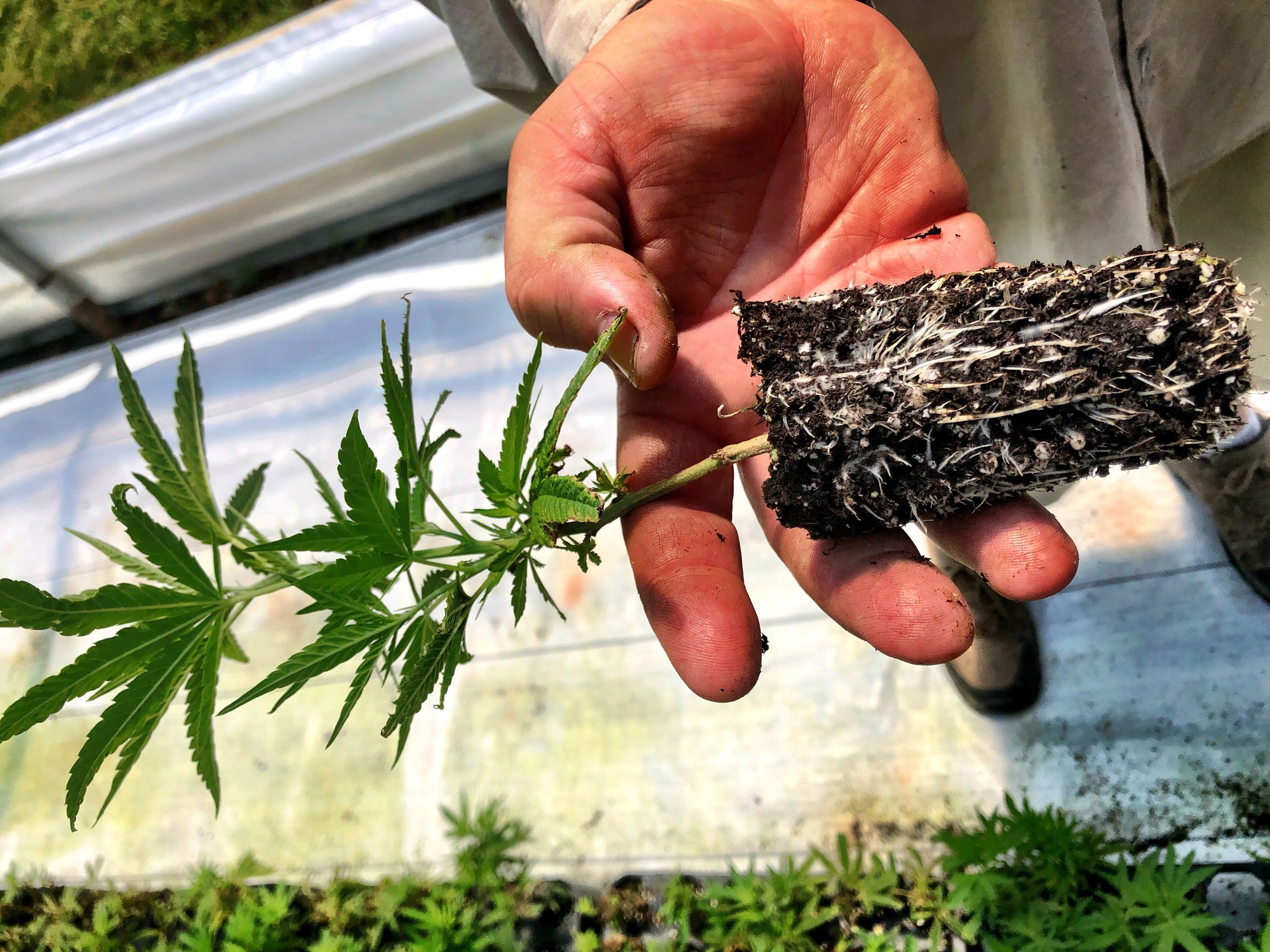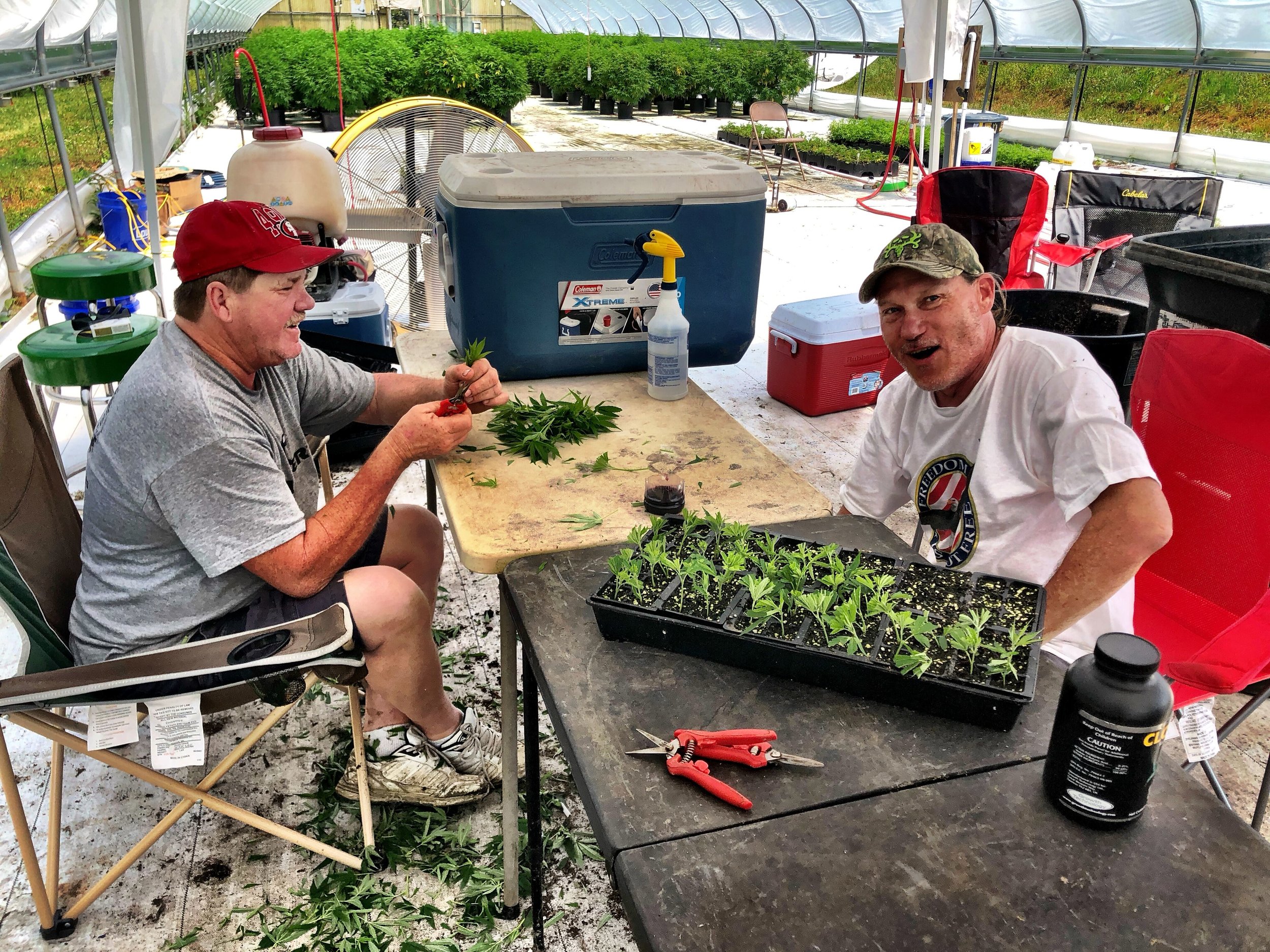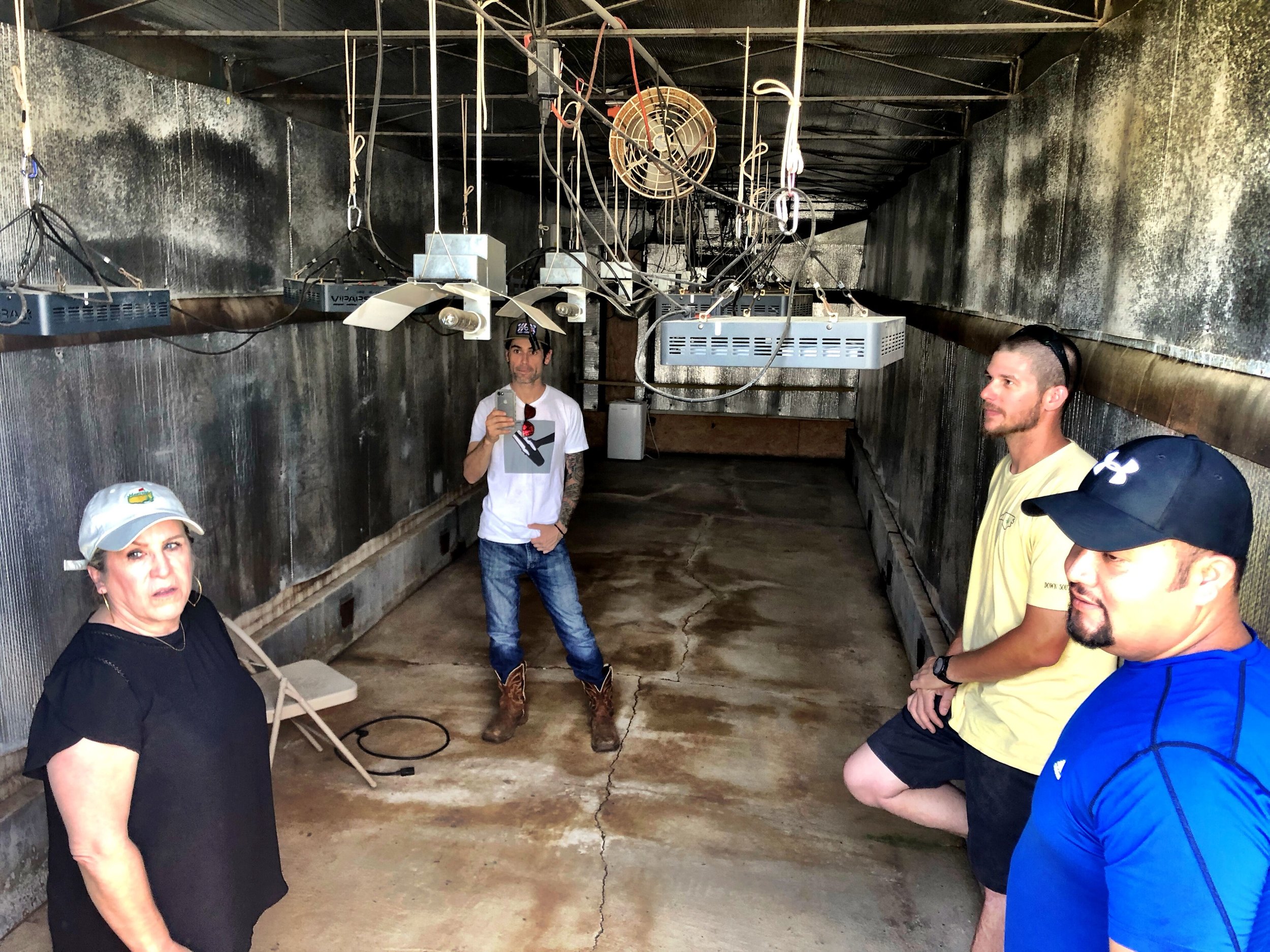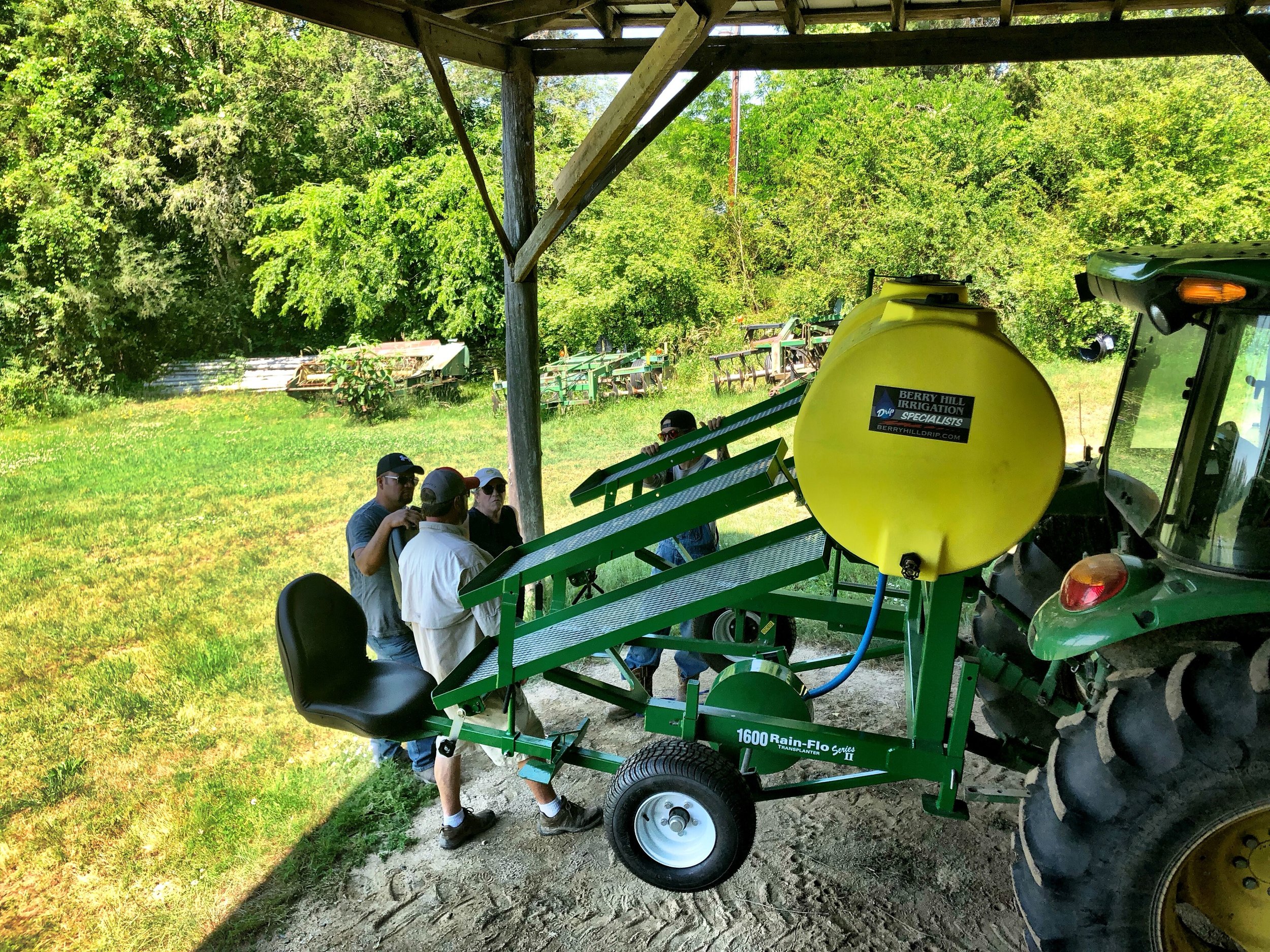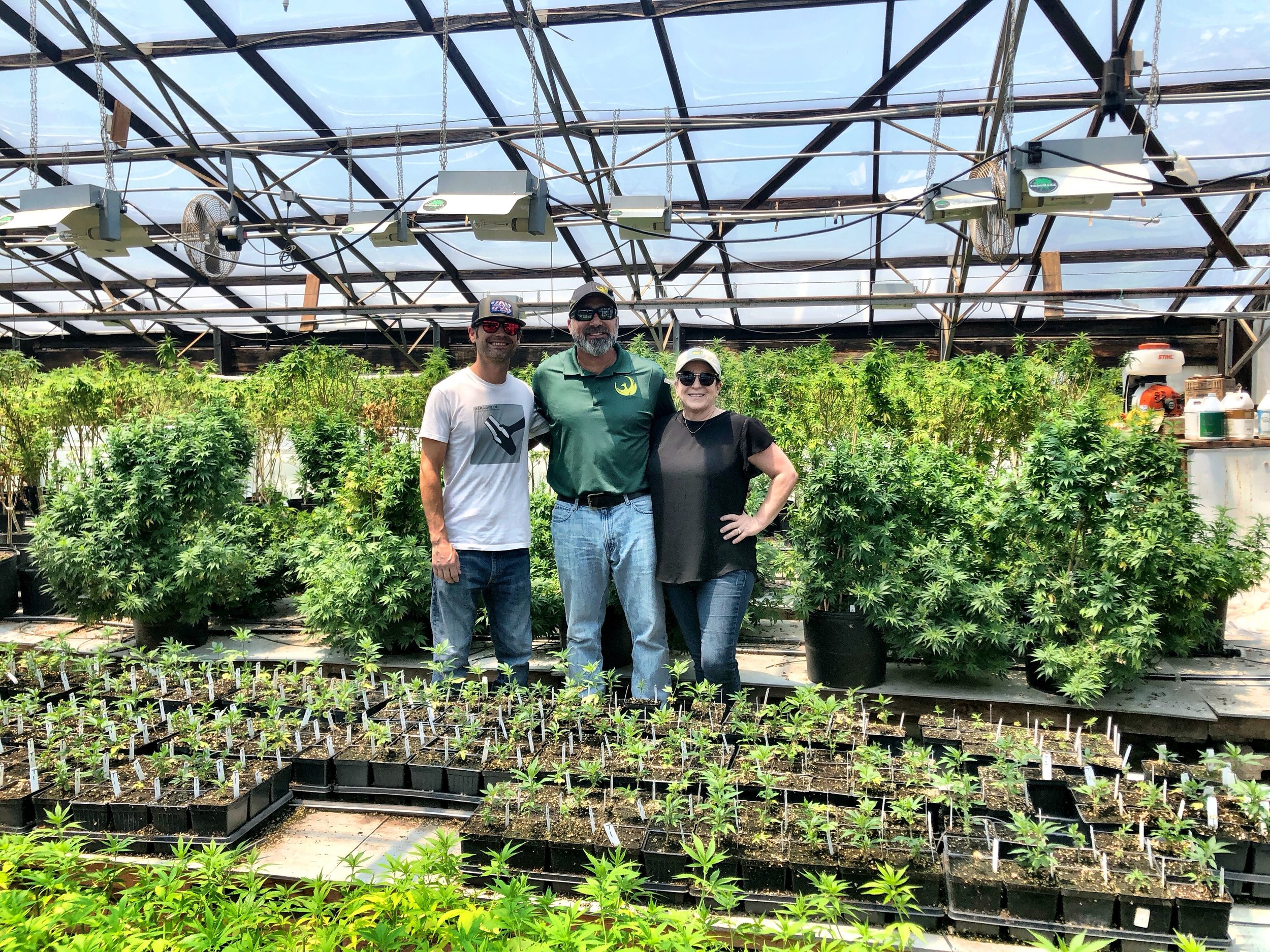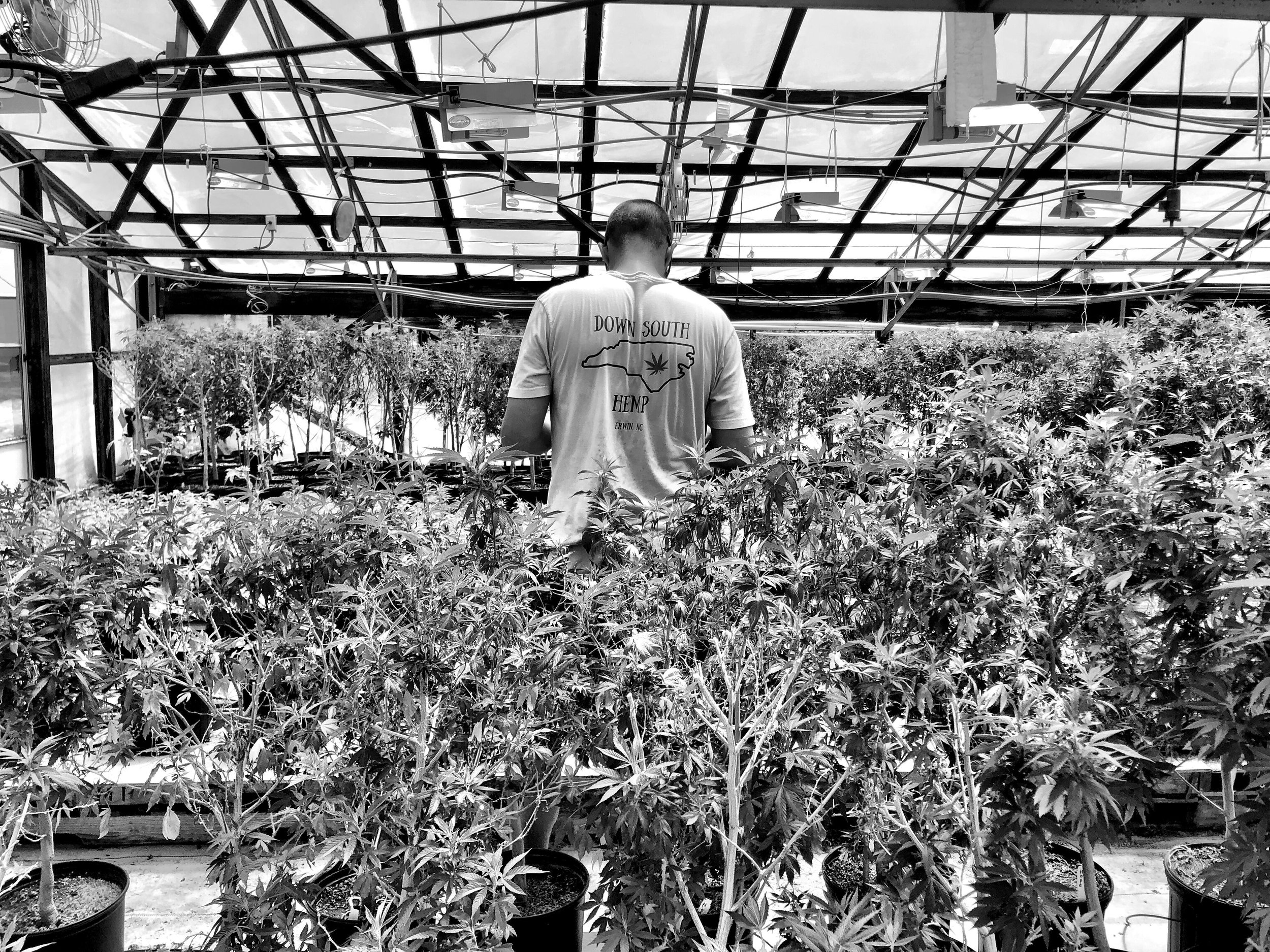 Images provided by Phoenix LLC
It is important when discussing the subject to define what Hemp is and how it is used. What is commonly refered to as "Hemp" is a form of the Cannabis Sativa plant. "Hemp" is a also a term used by regulatory bodies to classify varieties of Cannabis that contain .3% or less of the intoxicating phytochemical called Tetrahydrocannabinol (THC). With that, it is ensured that Cannabis that is called Hemp is not intoxicating and grown for industrial use. It offers an eco-friendly & renewable substitute to the textile, paper, polymer, and wood industries.
Hemp is also a great source for a variety of Cannabinoids or plant-based chemicals that interact with our body's Endocannabinoid system (click link to learn more). The main Cannabinoid for which hemp is currently cultivated is CBD, or Cannabidiol. Research and an overwhelming supply of anecdotal evidence has shown that this compound can be potentially beneficial for a wide variety of ailments including but not limited to Cancer, Muscle Spasticity, Multiple Sclerosis, Anxiety, Chronic Pain, PTSD, Epilepsy and Autism. The possibilities for delivery methods are growing. With the growing variety in delivery and consumption methods, and the stories of success with CBD being shared daily, the consumer base is expanding quickly and Texas farmers are working diligently to be prepared.
In this agriculturally historic time, farmers across the country are no longer accustomed to growing hemp due to prohibition. As a result, they must work collaboratively with other cultivators to gain the knowledge that they need to succeed. For example, Texan farmers who hope to cultivate Hemp are visiting existing farms to gain the hands-on education they need in order to ensure that they are prepared for a successful first Hemp season. Time is of the essence as Hemp is set to be planted in in spring of 2020, and possibly sooner for nurseries according to leading cultivation expert, Rudy Montes of Phoenix, LLC. Along with his team, Montes offers a full range of Hemp cultivation consulting services. His goal is to ensure that Texan Hemp farmers can confidently cultivate the crop of their choice. Being a US Military Veteran with a heart for lifting up his brothers and sisters at arms, Montes works with the higher goal in mind of effecting fellow Veterans lives for the better. Be it hiring Veterans to be a part of cultivation and harvest, building homes made of Hemp biomass for Veterans who are without a home, or providing CBD as much needed relief to war-related ailments, Mr. Montes and his team work with the intention to lift up those that have served.
Recently, he escorted the above pictured group of hopeful Texas Hemp farmers to North Carolina to be educated by a team of well established Hemp farmers. This valuable experience gave the attendees the opportunity to become well educated on clone propagation, planting, security, equipment, curing, extraction and more. The cultivation teams at Down South Hemp and Flat River Infusions offered their expertise and advice with care, understanding the importance of laying a solid educational foundation for a this exciting crop of Texas Hemp farmers. Armed with this knowledge Hemp farmers will prepare to grow this not-so-new cash crop once again in Texas soil.
Stay Tuned in to the blog for more stories from Texas Hemp industry history makers!